Curry Recipe in India
Aug/25/2020 20:01:09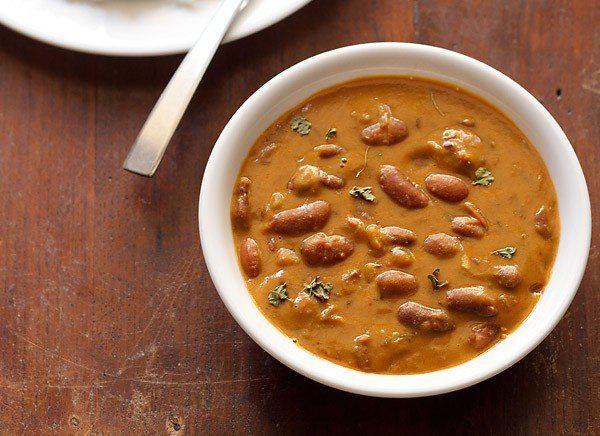 Now you can have the taste of Great Indian Curry at your home!
The outstanding flavor of the Indian curry is famous worldwide. Curry is one of the great mouth-watering Indian dishes that add to a unique flavor and taste to your food. This unique flavor comes due to the combination of various herbs, species, and other ingredients. Here you will find the secret of making a great Indian Curry.
Curry is available in different types depending on the food you cook. The various types of curry include Red Kidney Bean Curry, Chickpea Curry, Egg Curry, Fish Curry, Chicken Curry, Lamb Curry, and more. Let's discuss some of them and identify the way they are prepared.
Red Kidney Bean Curry:
Red Kidney Bean Curry is popular in North India and is often added to Rajma to give it a spicy, masala paste having finely chopped ingredients of chilies, onions, tomatoes, ginger, and garlic.
Ingredients: The required ingredients include 2 tablespoon oil, 2 medium onions, 1 teaspoon cumin seeds, 2 green chilies, 2 ginger, 2 large tomatoes, 2 tablespoons coriander, 1 teaspoon garam masala, ¼ teaspoon turmeric powder, salt, coriander, 2 cans kidney beans, and 3 cups of water.
How to make it?


Now, take a pan and add oil to it followed by cumin seeds. Heat the pan. When the seeds stop sizzling, add onions and fry until it becomes soft.
Add ginger and garlic. Now fry the pan for 2 minutes.
Add tomatoes, green chilies, cumin, turmeric, garam masala, coriander, and continue frying until the oil separates from the masala.
Now add red kidney beans, warm water, and salt to taste. Cook for about 10 minutes.
You can mash few beans in the mixture to thicken the sauce.
That's all you are done. You can now garnish the beans with coriander or serve it hot with the rice, salad, pickle, etc.
#IndianFood
#Curry
#Recipe
Posted by Anonymous
See more blogs of Anonymous
Comment
Anonymous 2022-4-25 01:50;58
Hi there!